April 26th, 2011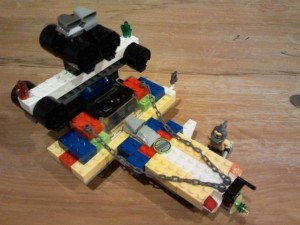 Oh no! An alien is attacking in my space ship!
My Dad and I made a rocket ship. Dad helped make the body and I added all the extras. I like building with Lego. I think the crystals and the chains on it look really cool.
Filed under
Holiday
| Tags:
lego
|
Comment (0)
January 26th, 2011
My family and I went to a Holiday Park. We stayed for three nights in our tent. It was cool. We had a fun time. I got to play with my friends. Went to the river and sea with my boggie board. I was able to surf the waves on my own. I couldn't sleep much because of the rain. It rained and rained and rained.
Filed under
Holiday
| Tags:
Fun
,
Holiday
,
Sea
|
Comment (0)